Methods, didactics, applications
Our research in and about systemic design aims to both develop the field of systemic design as a set of hybridized and adaptive methods between science and design, and to engage systemic design for designing resilient regenerative systems.
Our approach in research is on the one hand basic research, as to advance hybrid methods, and to develop didactics to learn and teach systemic design. And it is transdiscplinary and fluid as of collaboratively identifying pathways and interventions to deal with complex systems and activate systemic innovation.
Part of this is a new culture in how we frame and approach complexity. Being aware of worldviews, critically evaluating the limitations of reductionist scientific reasoning, and opening up for additional, synergistic ways of knowing, i.e. holistic science, research by design, warm data, is part of our research.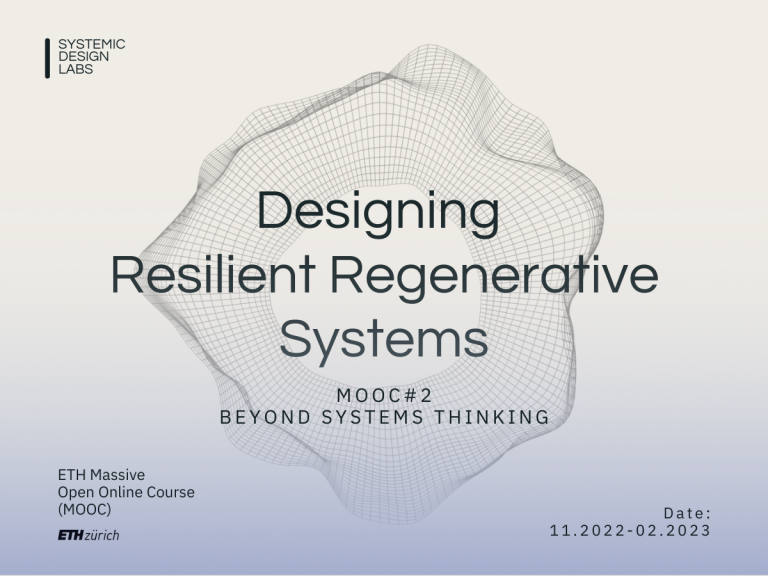 Our second Designing Resilient Regenerative Systems MOOC entitled "Beyond Systems Thinking" starts 14th of November on EdX. In this MOOC we develop a critical understanding of what systems thinking entails and how it can become a helpful habit. The view from above contains techniques to deal with complexity, to zoom out of a system for…
A new worldview on science is holistic, process oriented, question based, inter- and transdisciplinary.
Holistic science is not in opposition to current reductionist methodologies but acknowledges its strength and shortcoming in order to transcend and include it.
In particular, holistic science accepts uncertainty, fuzziness, emergence, fluidity in unforeseeable and non-calculable complexity, and so-called warm data.
Experiment with complexity
A real-world laboratory (RWL) or Living Lab is a place to experiment with interventions and solutions to complex challenges and nested crises, such as climate change, biodiversity loss, and new alpine-urban living. It is real-world because it is embedded in a living community; it is a lab because it creates space and time for testing and experimentation, such as with renewable building materials and net-positive buildings.
RWL are critically important for the practice and advancement of Systemic Design, since one can prototype and experiment interventions in a "safe space" where failure is accepted, yet the reality of emergence in systems, their unpredictability, is as rich as reality can be.
In general, a RWL is about understanding, incubating and supporting sustainability transitions of various kind, such as from a linear to a more circular economy. An RWL experiments with interventions and solutions to complex and often uncertain challenges, such as future resilient life styles. From this experimental research, one can design tools for change, or seeds for systemic innovation – solutions and illustrations that can be experienced in real and scaled up in other places.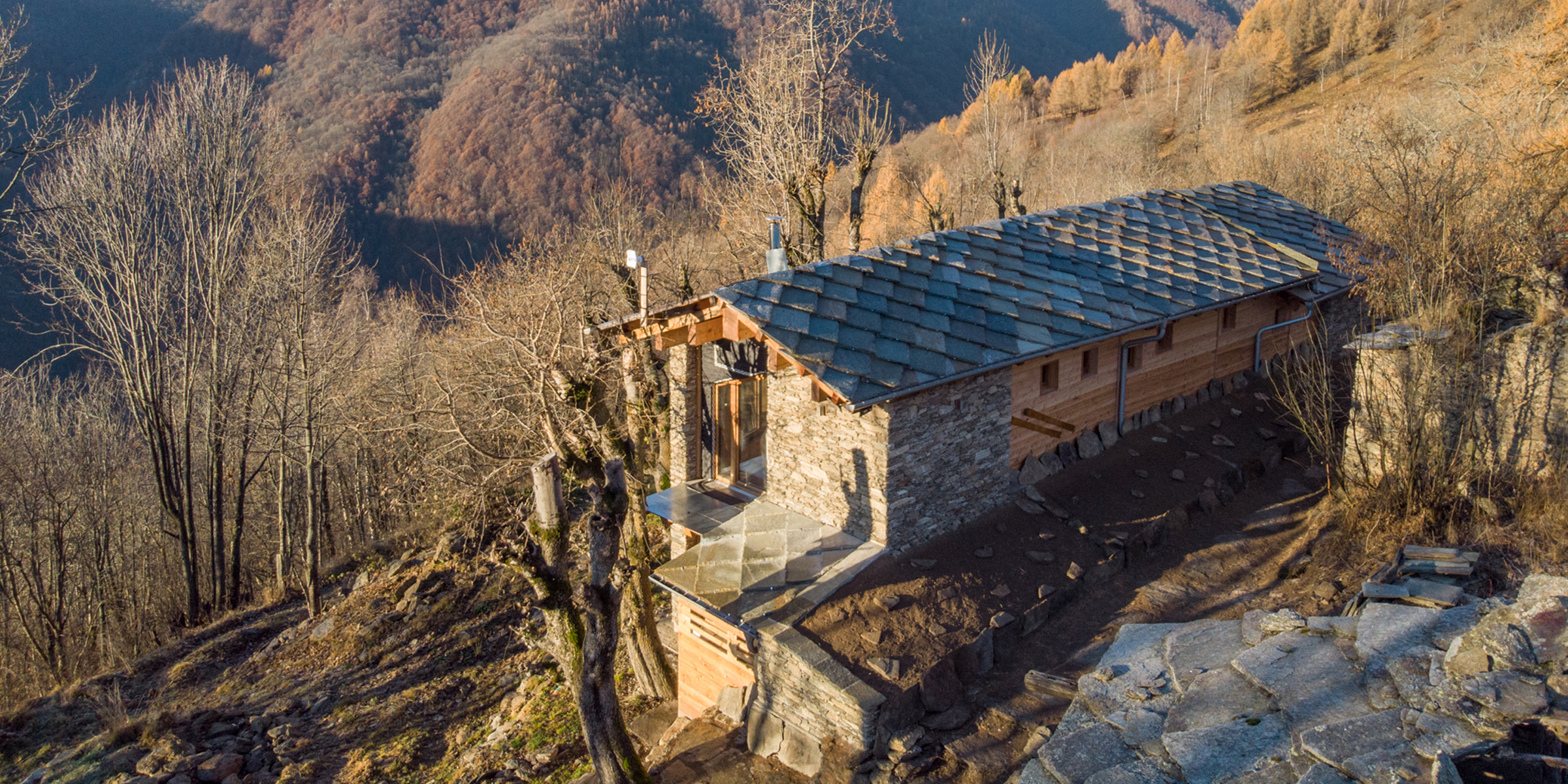 "Let's re-think and re-design how we want to live now and in the future. Resilient, regenerative, blending local traditions, regional resources, and global openness."