Designing
Resilient Regenerative
Systems
The DRRS learning system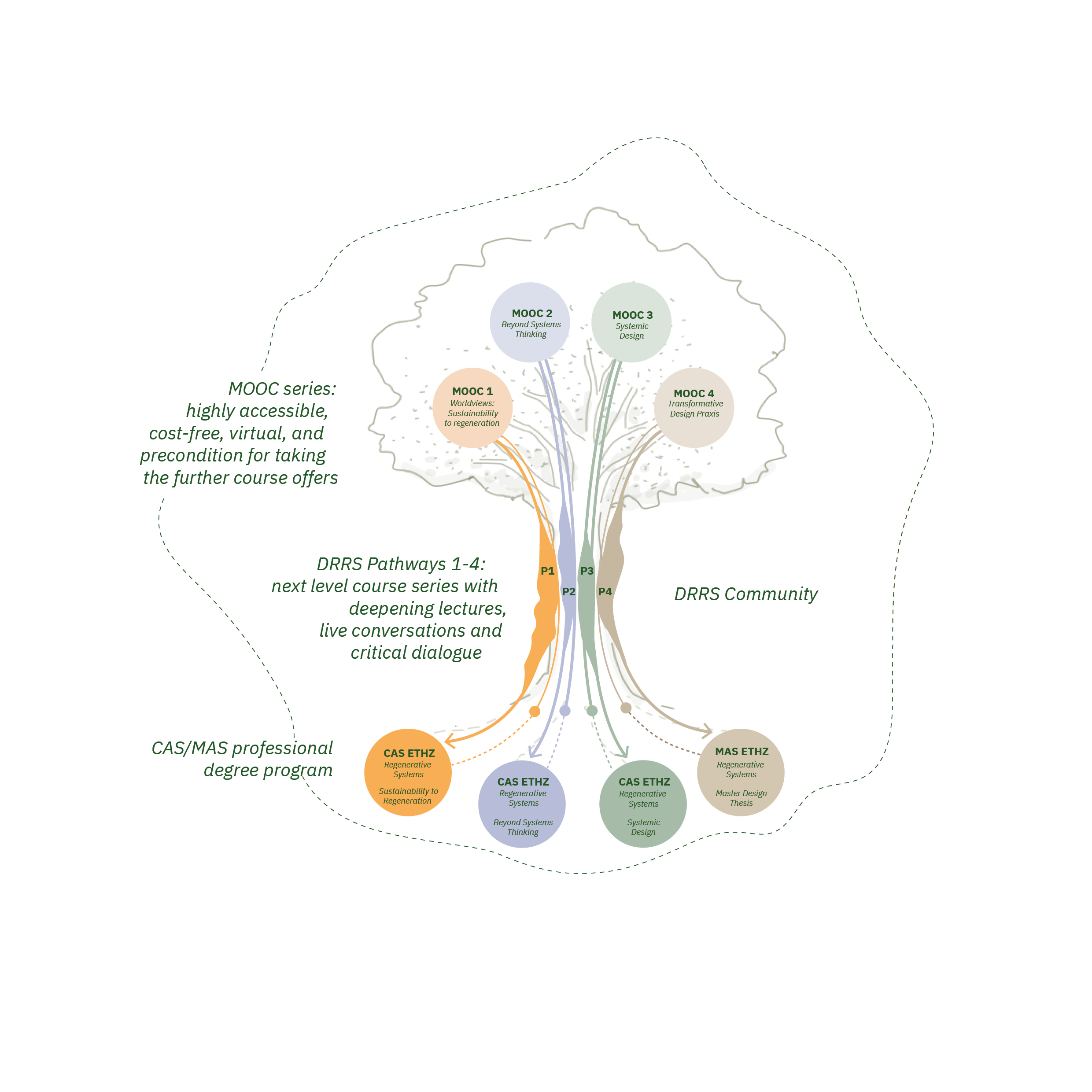 MOOCs, CAS, MAS, community – become part of the DRRS tree, an analogy for the DRRS learning system. The tree's crown is the large-scale, highly accessible and cost-free entry to DRRS, the Massive Open Online Course (MOOC) series, available via the ETH Zurich channel on edX. The MOOCs will serve as standalone virtual course offers, and as entry to the tree trunk funnel into its root system, the DRRS professional program.

CAS alumni get the chance to feedback their learnings into the continuously evolving MOOC – like nutrients taken up through the root system and transported back up toward the tree's crown.
This DRRS program builds on and expands the qualities of excellence in disciplinary science, such as ecosystem functions, biogeophysical cycles, cell regeneration, bioengineering, artificial intelligence, agent-based modeling, life cycle analysis, social network analysis, circular economy, nature finance, social-ecological resilience (…). To adequately deal with emergent, unplannable, adaptive systems, DRRS adds the meta-perspective, epistemological plurality, cross-scale linking, worldviews, organizing ideas as narratives and personal inner development to our learning portfolio and cultures.