Beyond bio-composites: Hemp skis
During the Systemic Design Labs course "ski and board building seminar", we introduced hemp fibers, Paulownia and Laburnum wood veneer, grown on the lands of the MonViso Institute. Based on the long-time experience of the Grown – Design as Nature – collective, we prototyped the first hemp skis while students assisted and built their own skis as part of the course.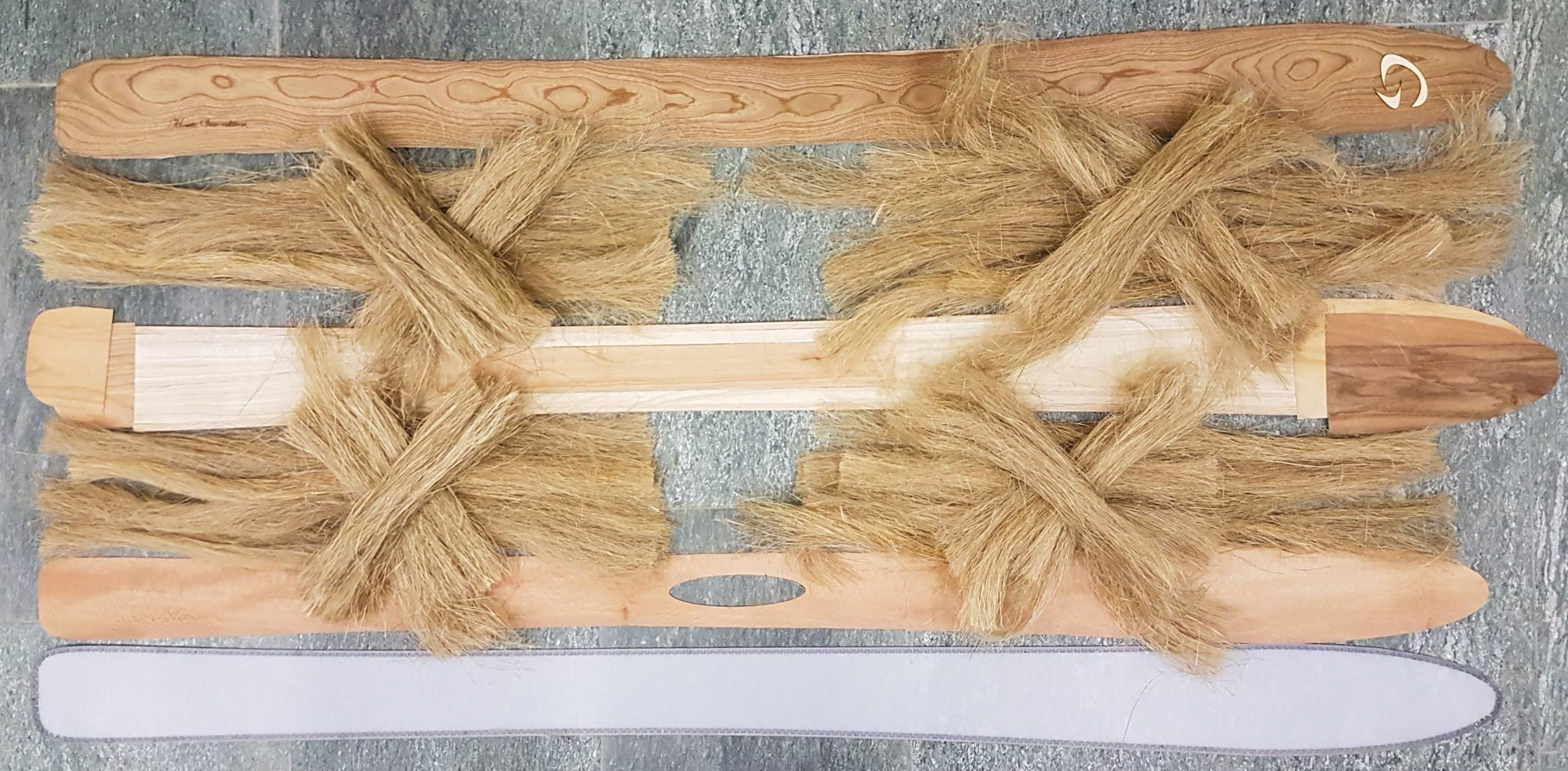 The ETH Grown Hemp ski received two industry design awards at ISPO Munich in 2018. ISPO is the largest and most important sporting goods industry fair in Europe. SDL course students were invited to showcase the hemp ski and some of their own designs, and got insights into the potential meaning of hemp fiber composites in the industry.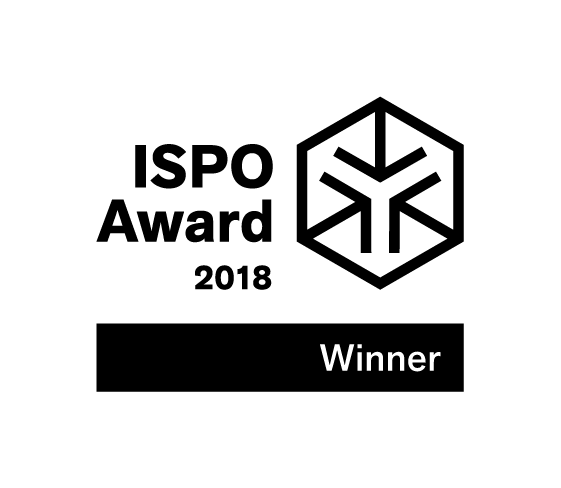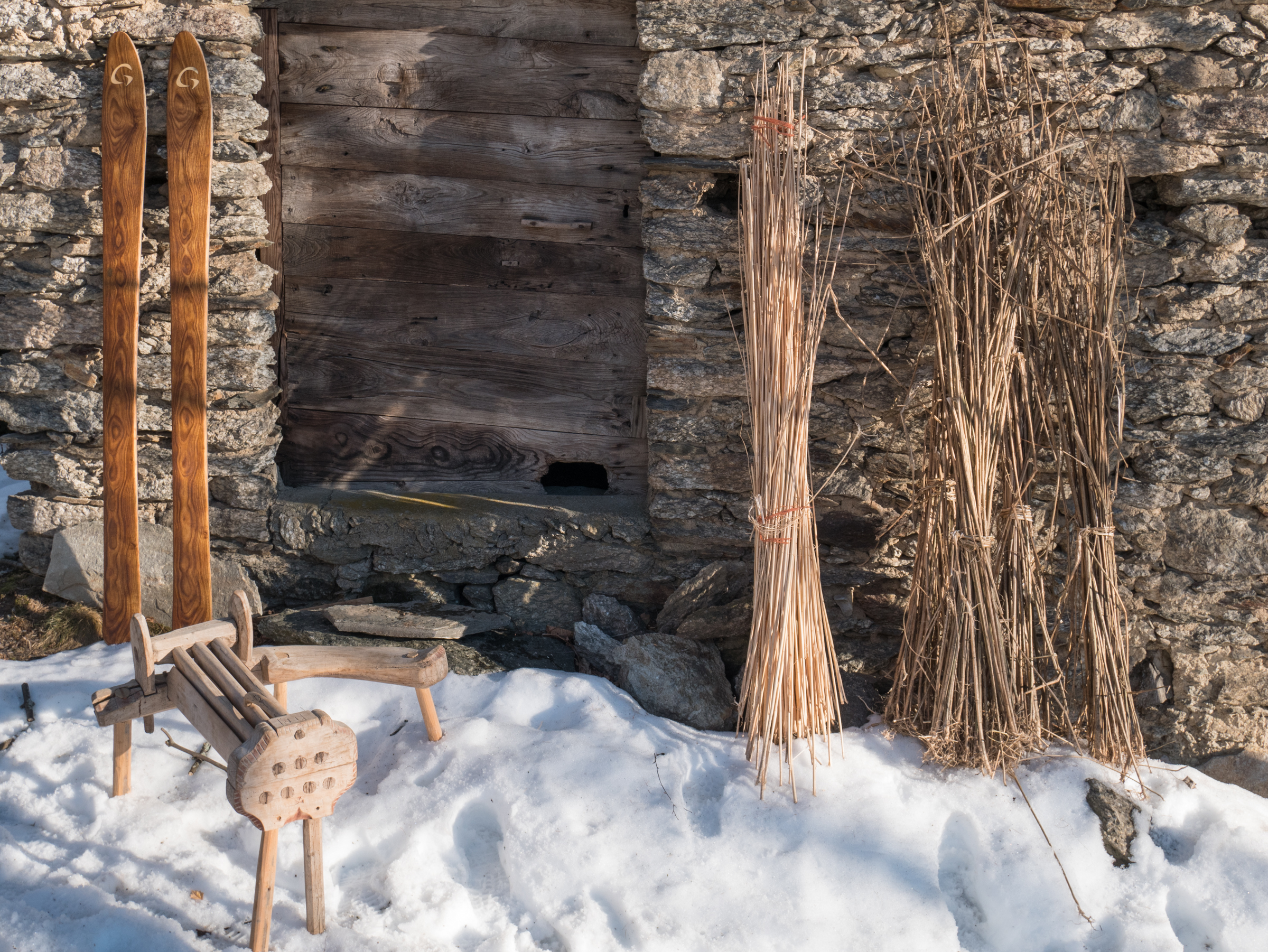 In a globalized complex world, with human-induced climate change accelerating, our homework is to minimize the negative environmental footprint of products and consumption. Performing beyond that, we have the chance and task to contribute positively to a regenerative, circular economy.
These hemp-Paulownia composite skis are the latest award-winning innovation in sustainability for the skiing world, illustrating systemic, regenerative design. The hemp skis are regenerative skis, designed with hemp fibre-Paulownia wood composite, laminated with partly bio-based, partly recycled epoxy resins. This leads to an about 47% lower environmental footprint compared to conventional glass fiber skis, plus to fostering an evolving circular hemp-fueled bio-economy (life cycle assessment data is in the process of being published).