Exploring a hemp based bio-regional economy
Material science, land use planning, visionary futures – a first explorative project. In this systemic design research project (2021-22), we develop foundations for a yet to come much larger program on a hemp based bio-regional economy: we prototype regenerative hemp composite building materials, embedded in regional circularities with a focus on de-carbonizing the Swiss construction sector and incubating systemic change across system boundaries.
This project has a clear science focus in developing new hemp-based building composites, i.e. load bearing hemp-geopolymer bricks and an insulating and air quality regulating hemp-lime-biochar plaster. We calculate life cycle assessments of such new products and assess the growth potential of industrial hemp in the Swiss mountain scape, with its substitution potential of current, not regenerative forms of land use.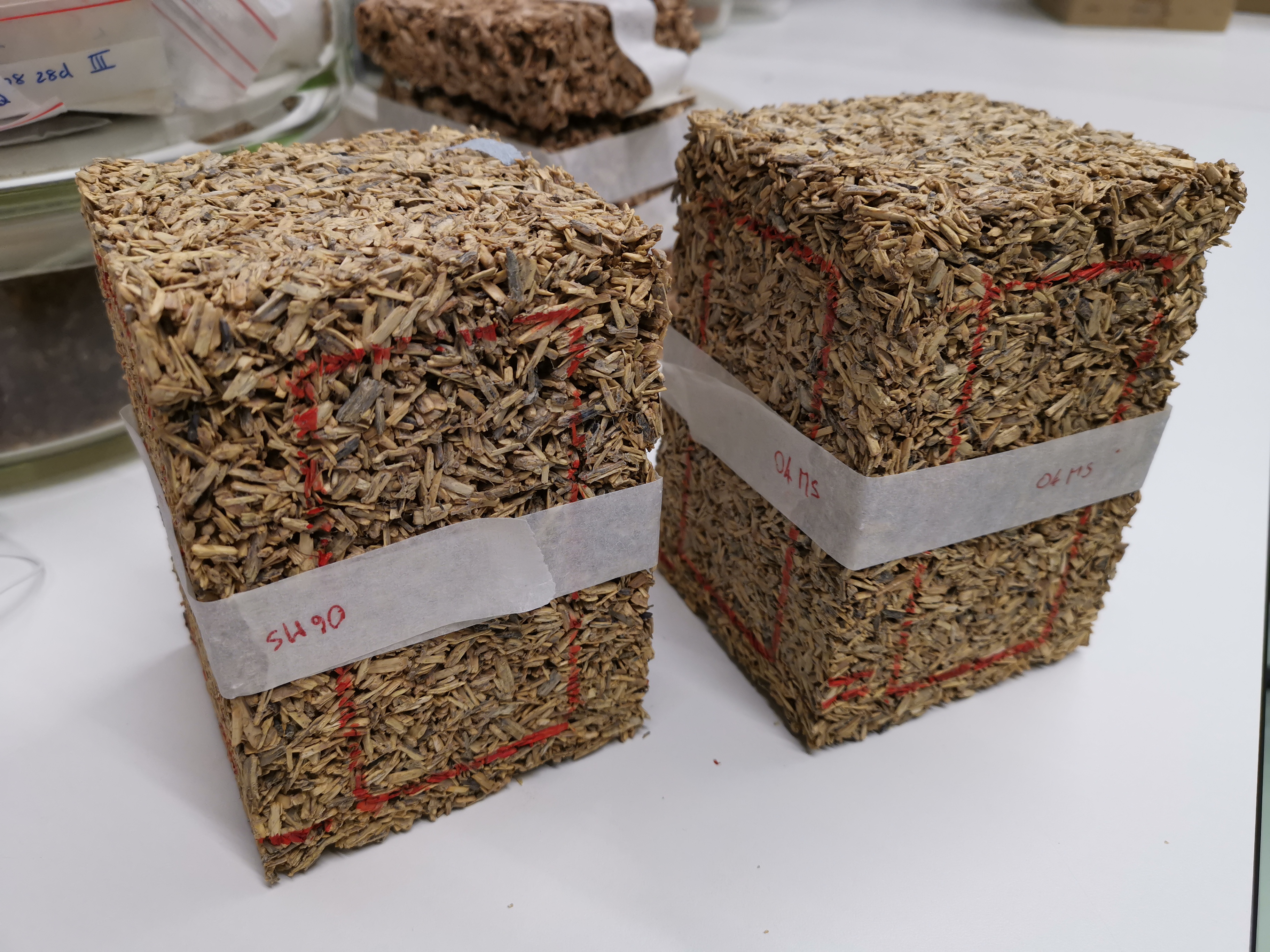 A systemic design perspective is to tap into the synergistic potential of multiple entry points within all hemp related sectors and usage scenarios of the hemp plant. We explore what may create enough leverage to nudge and switch to a hemp-based bio-regional economy in a country like Switzerland, if such leverage points get activated simultaneously. This includes cross-scale governance design from materials to buildings to landscapes and bio-regional economies.
Collaborating with practitioners and testing materials and solution pathways in real-world environments is key for such transdisciplinary, transformative challenges.
Project PI's: Prof. Dr. Adrienne Grêt-Regamey, Prof. Dr. Guillaume Habert, Prof. Dr. Tobias Luthe. Co-funded by Innosuisse and practice partners Greiner AG (stucko/plaster) and Werner Schoenthaler (hemp bricks).