RE:GENERATE
alpine-urban circularity

What? An inter- and transdisciplinary field block course on systemic regenerative design and innovation for sustainability in a complex mountain environment entitled "RE:GENERATE alpine-urban circularity"
April 2020: Online article in the ETH NSL newsletter on the 2019 SDL Master course in the Italian Piedmont
Student's movie cut after the course finish:
Where? Introduction and final presentation at ETH Zurich. Field week at MonViso Institute, Commune of Ostana, Valle Po, Piedmont, Italy (near Torino).
Program scroll down.
Design Challenge How to revive mountain livelihoods, focusing on local identity, resilient landscapes and a regenerative economy? The specific design challenge is to identify and layout a holistic, partly quantified and visualized systems strategy for building a resilient community economy on the case of Ostana, Italy, that embraces local identity, revitalizes cultural and landscape biodiversity, and creates alpine-urban circularity. A clear connection is between the local identity (culture, traditions, visions) which is formed by Occitan culture (food, music, dance, language), traditional stone building architecture which is under pressure to carefully evolve with new needs for carbon-neutral and net-positive buildings, and the Monte Viso landscape. How does a re-growing economy that should be regenerative and circular by design, correlate with innovation in architecture, with population growth and associated challenges in mobility, waste systems and supplies, with growing tourism, new agro-forestry practices like industrial hemp and Paulownia, while impacts of climate change are clearly visible? How does the community design a vision that is based on cooperation on different governance scales, balancing local identity and urgently needed international innovation?
Deliverables & output This SDL course RE:GENERATE builds upon related work from former courses hosted and led by the MonViso Institute, i.e. on social innovation, integrated mobility, architecture and local identity, tourism, circular economy, land use change. In this course, students develop and design a visualized and partly quantified systems map of a future, circular, alpine-urban, regenerative and resilient community. This map will support ongoing and future innovation processes and identity building in this community and will serve as a "tool" of resilience building. Foci are the interplay of architecture, land use, agro-forestry, tourism, and identity to achieve a circular economy on different scales. The encapsulated map will be accompanied by a detailed report. A simple example for such a visualized map (but without quantification) can be seen in this article.

Ostana community faced a serious crisis and system breakdown with a loss of population from up to 1200 people in summers (19th century) to no more than 5-10 inhabitants end of the 20th century. Meanwhile, Ostana is in a reorganization and growth phase, a vibrant community re-designing its social and economic system. Population growth and employment, natural resources management, tourism, access and mobility, services, immigration, preservation of Occitan culture and traditional architecture in the light of climate change and sustainable development goals are interconnected elements that require systemic design practice. Read more.
When? Introduction seminar Sept 19th 8-12h (ETHZ Höngg BAUG HIL B18.2) – Five days en bloc Sept 26th to Oct 1st, 2019 – Final presentation seminar Oct 29th 8-12h (ETHZ Höngg BAUG HIL B18.2). Delivery by Dec 15th, 2019.

Who can participate? ETHZ students in landscape and urban planning, spatial development and infrastructure systems, geomatic engineering and planning, architecture/integrated building systems, environmental engineering, and further disciplines (tbd). The course can hold a maximum of 20 students.
ECTS credits Students successfully completing this block course receive 4 ECTS points, equivalent to 120h of work.
Learn about the didactic approach
Costs Participants pay a financial contribution of € 200 for food, as part of the entire course costs. The main costs for travel, accommodation, guest lectures and miscellaneous, are covered through ETH Innovedum with support by local partners.
Accommodation in Ostana for the field visit is in the bunk bed style mountain hostel Foresteria with a small kitchen (two main rooms sleeping 8/12).

Apply by signing up via ETH Zurich course catalogue until Sept 13th 2019. Waiting list is open until the course start Sept 19th. For more information, email Dr. Tobias Luthe (luthet@ethz.ch).
A field course offer by IRL PLUS, D-BAUG. Supported and financed by ETH Zurich Innovedum.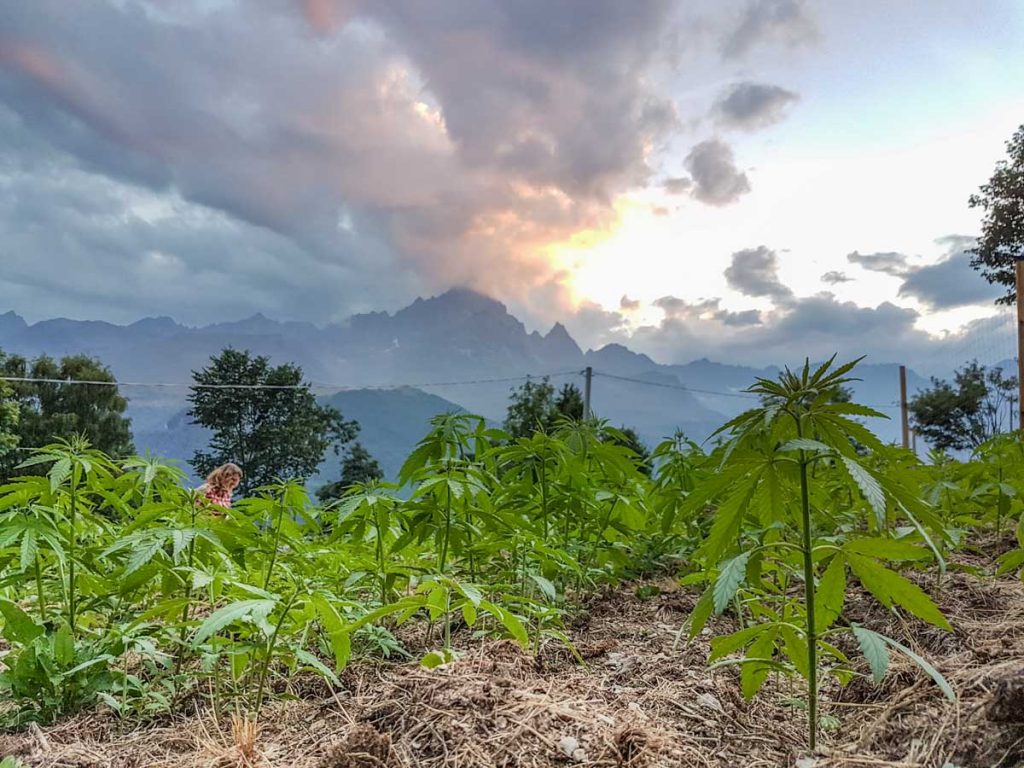 Autumn field course RE:GENERATE September 26th – October 1st, 2019 (entire course period Sept 19th-Oct 29th)
Field location: Ostana, Italian Piedmont
Organizational overview (contact times in bold, independent work time in italics)
Sept 8th 2019 – course application deadline
Sept 9th – confirmation of acceptance to the course and further organizational details; distribution of preparatory student presentation topics
Sept 19th – 1/2 day (8-12h) course introduction and theory seminar at ETH Zurich: Systemic Design thinking and doing
Sept 9th to 25th – individual and independent preparation of a short input presentation for the field course on distributed topics (a 20min presentation per student)
Field week Italy Sept 26th – Oct 1st
Oct 2nd to Oct 28th independent (group) work period on the final report with the systems design map
October 29th – Presentation and delivery of final systemic design report (at ETH Zurich)
Daily course structure
A "typical" course day looks like…
Morning physical and mental activation surprise (red deer mating observation -introduction to rock climbing – and more…)
Breakfast (self-prepared)
Topical and methodological infusion by the professor and/or prepared student input and/or guest speakers – in/outdoors
Outdoor hike – exploring the systemic design cluster of the day
Backpack lunch (self-prepared/catered)
Afternoon workshops – individual and/or in small groups – observations – data collection – systems mapping – practical handcrafting – design thinking
Dinner (fire bbq, wood fire pizza oven, restaurant)
Evening opportunities at the open fire – free flow – chill – philosophize – meet the locals
Topical daily overview and learning goals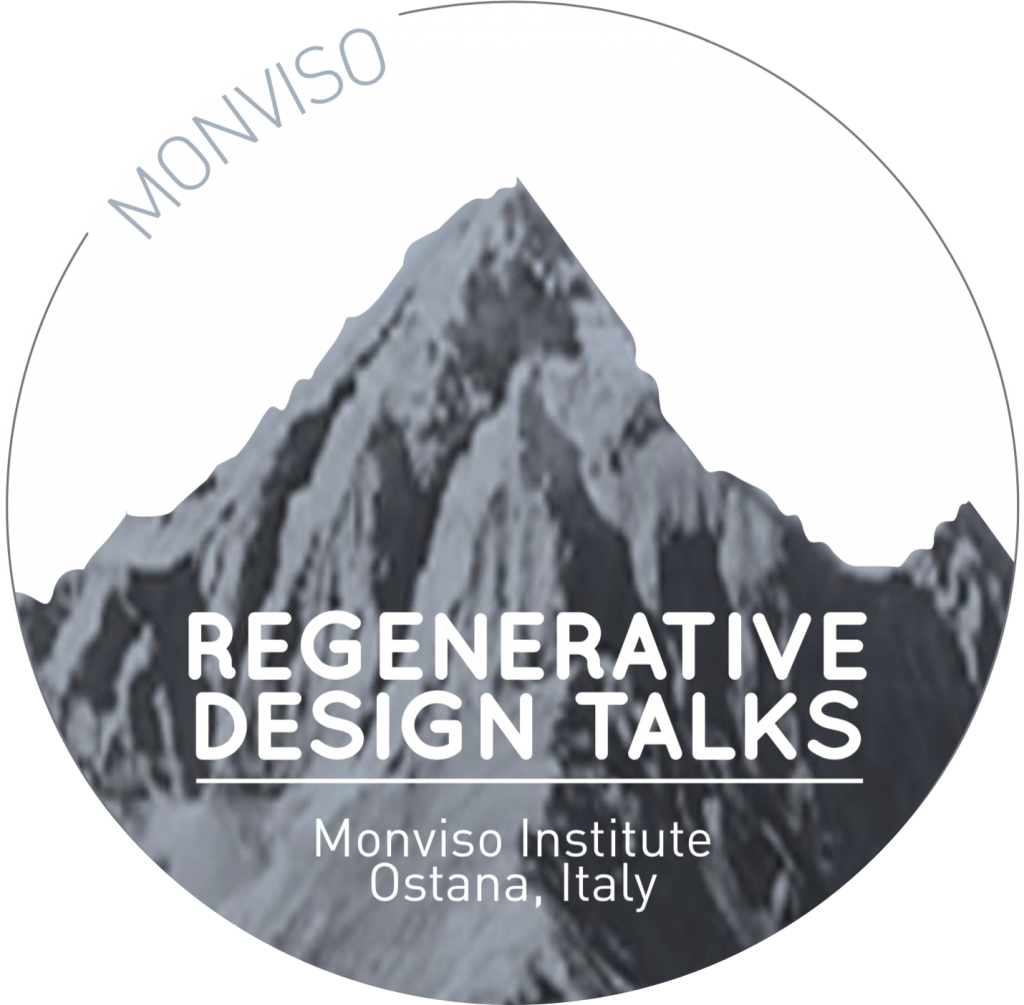 Thursday 26.9. Travel Zurich-Ostana via Torino by chartered bus – Arrival – Hiking introduction to the place – Joint dinner – Photo narratives of Ostana, a mountain system in transition
Friday 27.9. SD cluster "Land use systems planning": Land use and ownership related to innovation – View from Above drone flying and mapping workshop – Agro-forestry concepts with new "breeds" – Agro-tourism and related food systems – Permaculture design (A. Rodewald, MVI) with wool felting workshop.
Saturday 28.9. SD cluster "Architecture" (morning): Traditional mountain architecture, energy innovation and place identity – net-positive buildings – stone and hemp wall building exercise. SD cluster "Nature-based solutions" (afternoon): Bio-inspired design related to mountain systems. Contribution to the public 3rd Monviso Regenerative Design Talk, a bio-inspired design outdoor "scaling" photography hike including a hemp-Paulownia composite lamination exercise.
Sunday 29.9. SD cluster "Water":Designing water systems on various nested scales (Dr. D. Toso, MVI/Politecnico Torino) – water cycles and biological treatment – River ecology (Prof. S. Fenoglio) – Up- and downstream flows – Microplastics – Material and consumption alternatives, including an introduction to fly fishing
Monday 30.9. SD cluster "Circularity":Tourism – mobility – renewable energy – digitalization – alpine urbanism – local economic footprint – circularity index – net-positive design – test planning – assessment of carbon-finance flows – behavioral innovation
Tuesday 01.10. SD task "Systems mapping" / Outlook on group task "Systemic Design strategic visual for regenerative alpine-urban circularity in Ostana, Valle Po" / Return travel to Zurich (chartered coach)