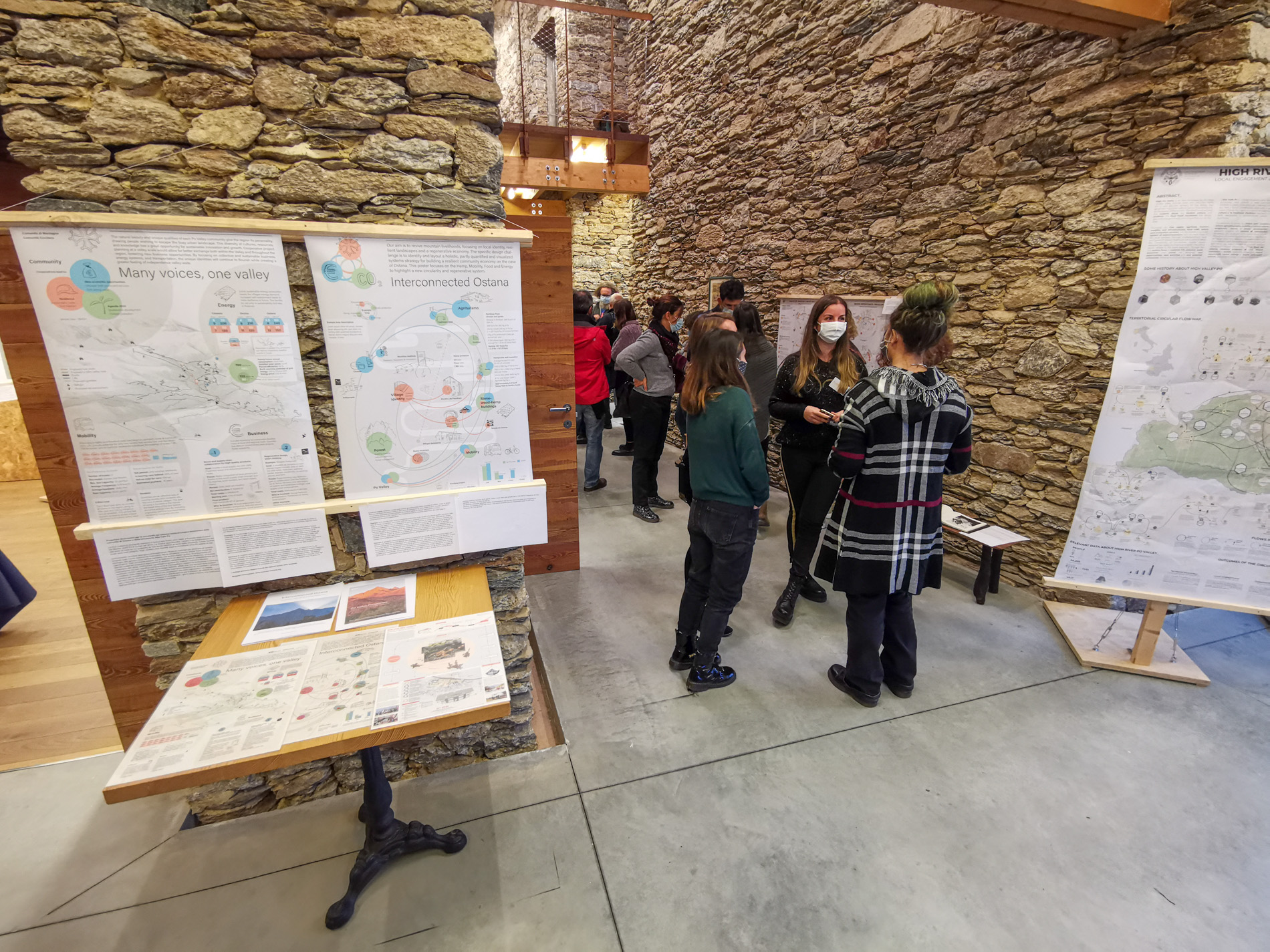 Systemic Design Labs experiment with innovative didactics, themes, study disciplines, systems boundaries and place settings. Experiences and evaluations are continuously shared, discussed and published in order to advance education on creatively addressing complex sustainability challenges.
SDL project page by Innovedum fair
Written/online publications
Luthe. T. 2020. Online article in the ETH NSL newsletter on the 2019 SDL Master course in the Italian Piedmont.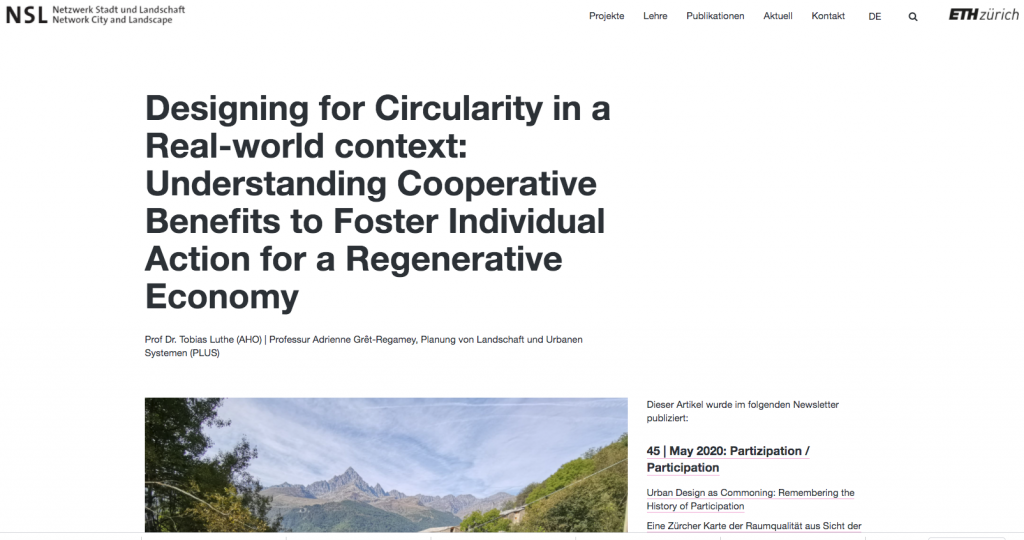 Luthe, T. 2018. Systemic Design Labs: Incubating systemic design skills by experiential didactics and nature-based creativity. In: ETH Zurich Learning and Teaching Journal. Special Edition. Proceedings of the Learning and Teaching Fair 2018, pages 56ff.
Luthe, T., Lumpe, T., Schwarz, J., Schuetz, M. and K. Shea. 2017. Teaching Systemic Design For Sustainability In Engineering By Building Eco-Skis. Proceedings of the 21st International Conference on Engineering Design (ICED 17) Vol 9: Design Education, Vancouver, Canada, 21-25.08.2017.ISBN: 978-1-904670-97-1, ISSN: 2220-4342.


Poster publications & exhibitions
Circularity Gigamaps exhibition October 2020, Italy
The circularity Gigamaps developed by ETH SDL students from autumn term 2019 where exhibited and discussed as part of the 9th Regenerative Design Talk by MonViso Institute, together with this spring semester 2020 Master course "Open Systems Design" of Politecnico Torino. Systemic design master students of Politecnico Torino co-curated this lively exhibition on their regional circular economy systems designs from their Master course for the same region the ETH SDL students work on – but on different scales. Local companies engaged with students to identify new circular business opportunities during the inauguration. The exhibition in the Centre Polifunzionale San'Antonio in the community of Ostana, Piedmont/Italy, remains open for some more time to visit.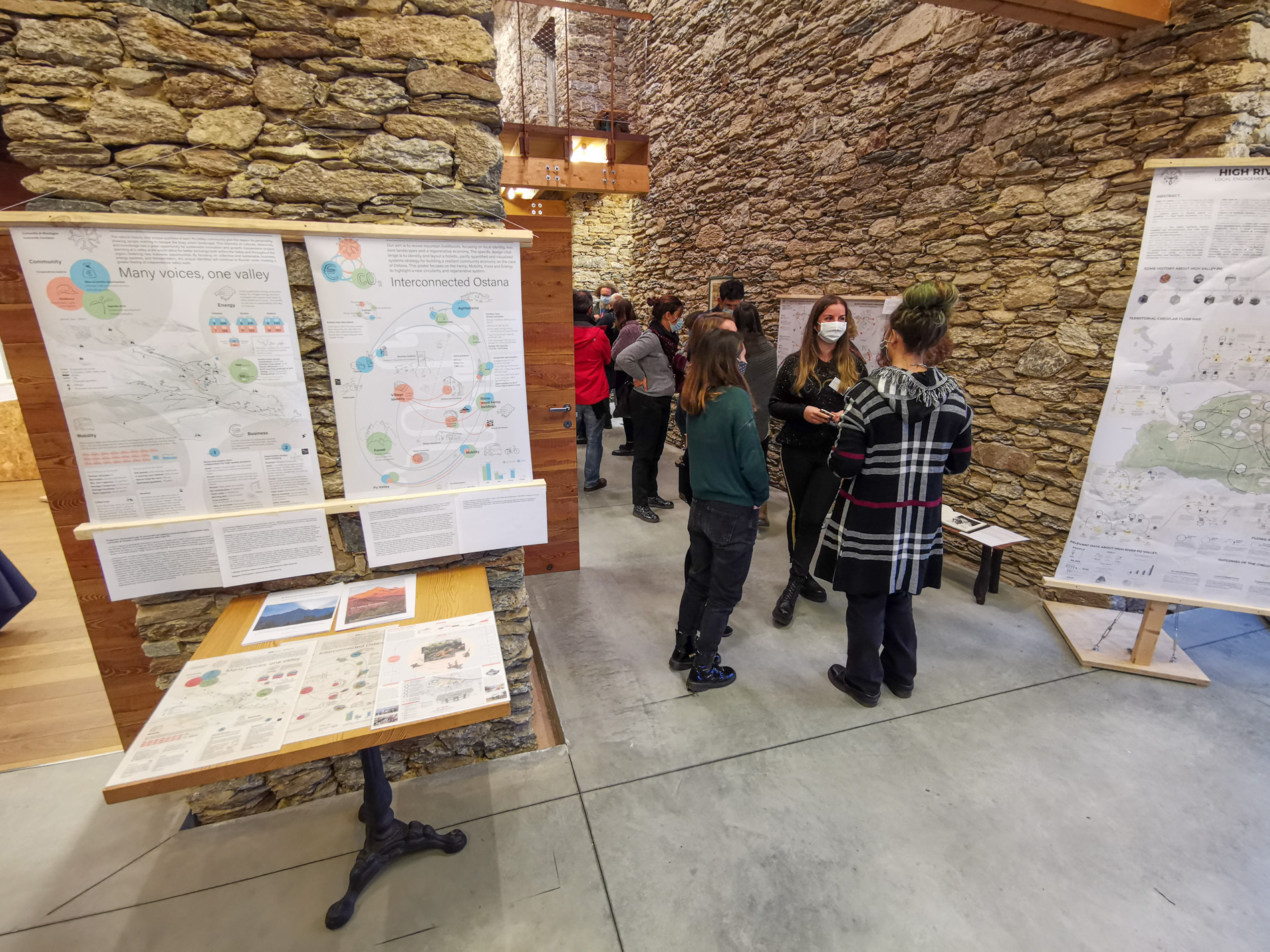 ETHZ Innovedum teaching and learning fair 2018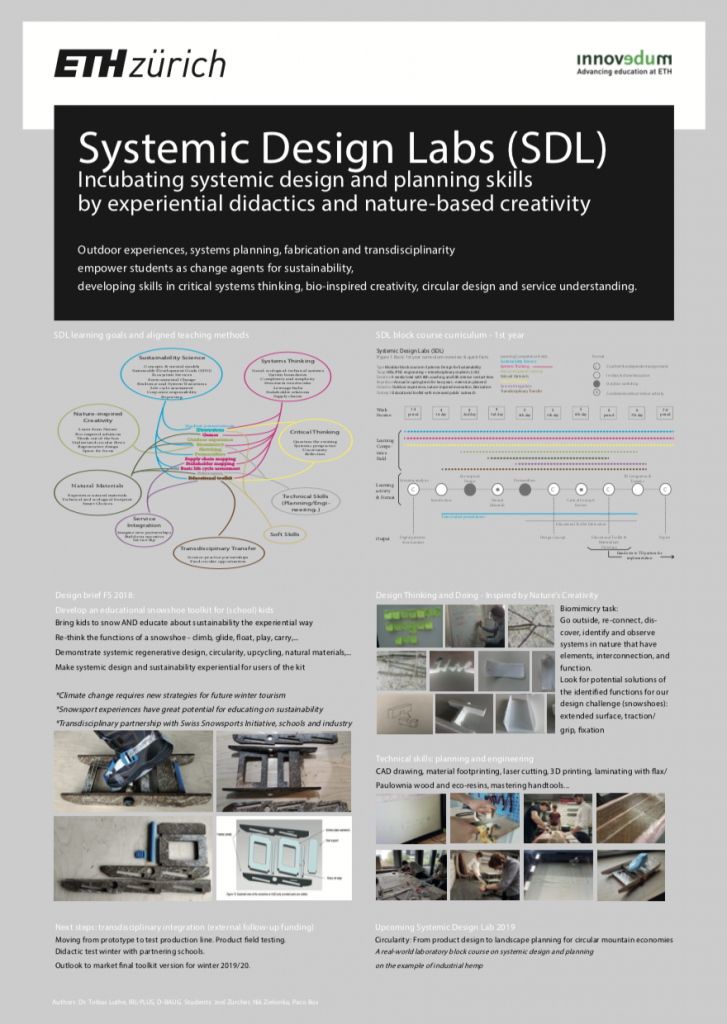 OUTDOOR fair poster, Friedrichshafen 2017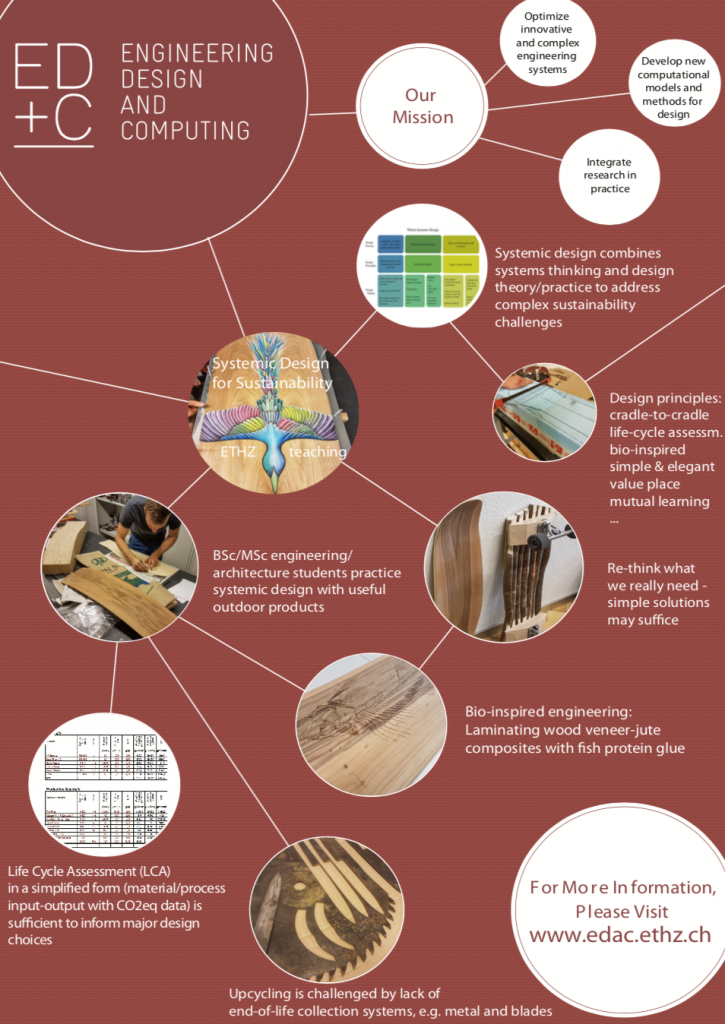 ISPO Munich fair 2018